Config Backup and Config Restore
Sometimes, computer hardware can fail when you least expected. Sometimes, you might have accidentally made a mistake in the pfSense settings, and you can't get any internet traffic anymore. Fortunately, pfSense can export the current system configuration as a config file for backup, and can restore itself to a working state from a config file.
Backup the Config
Backing up the config in pfSense is pretty straightforward. Login to the pfSense WebGUI, click on the Diagnostics Tab – > Backup & Restore.
Click on the Download configuration as XML, and save the file onto your computer.
That's it! You now have a backup of the pfSense config.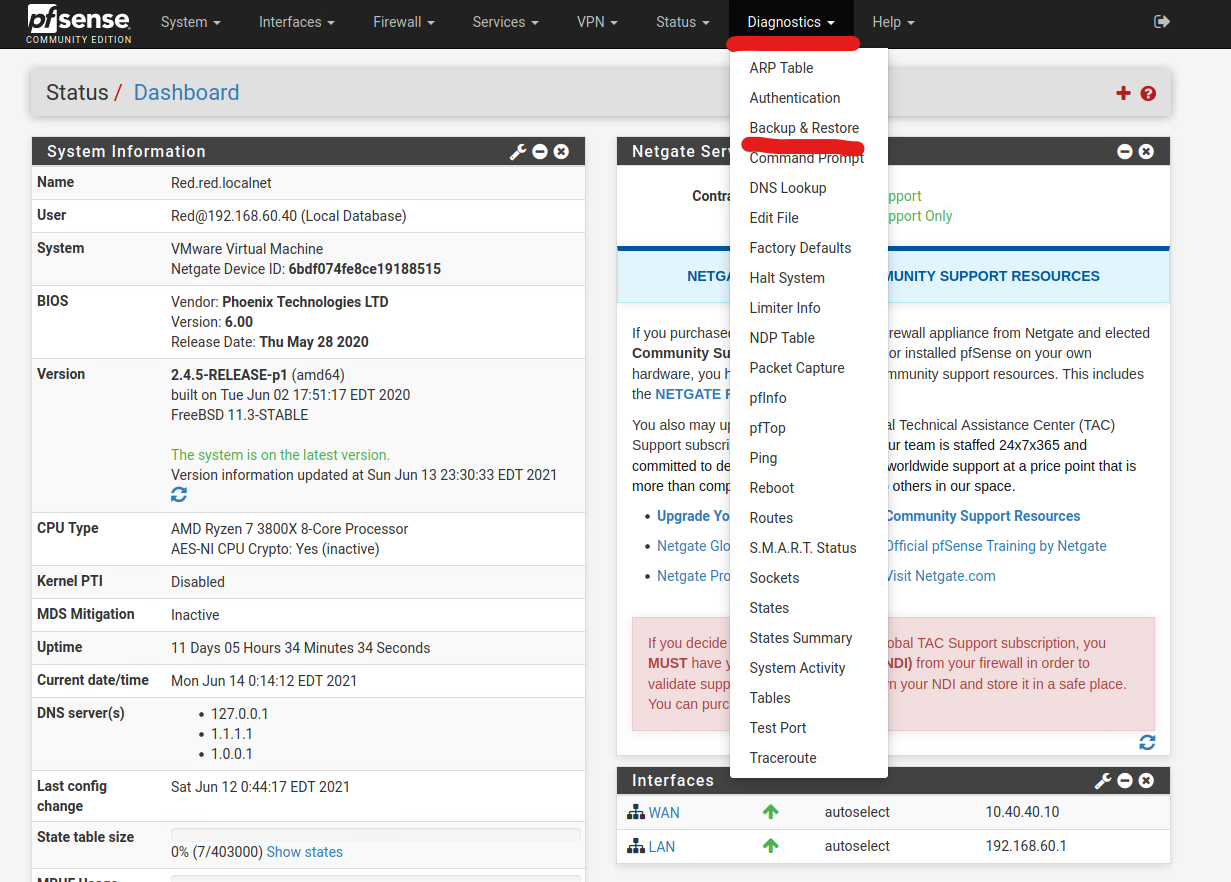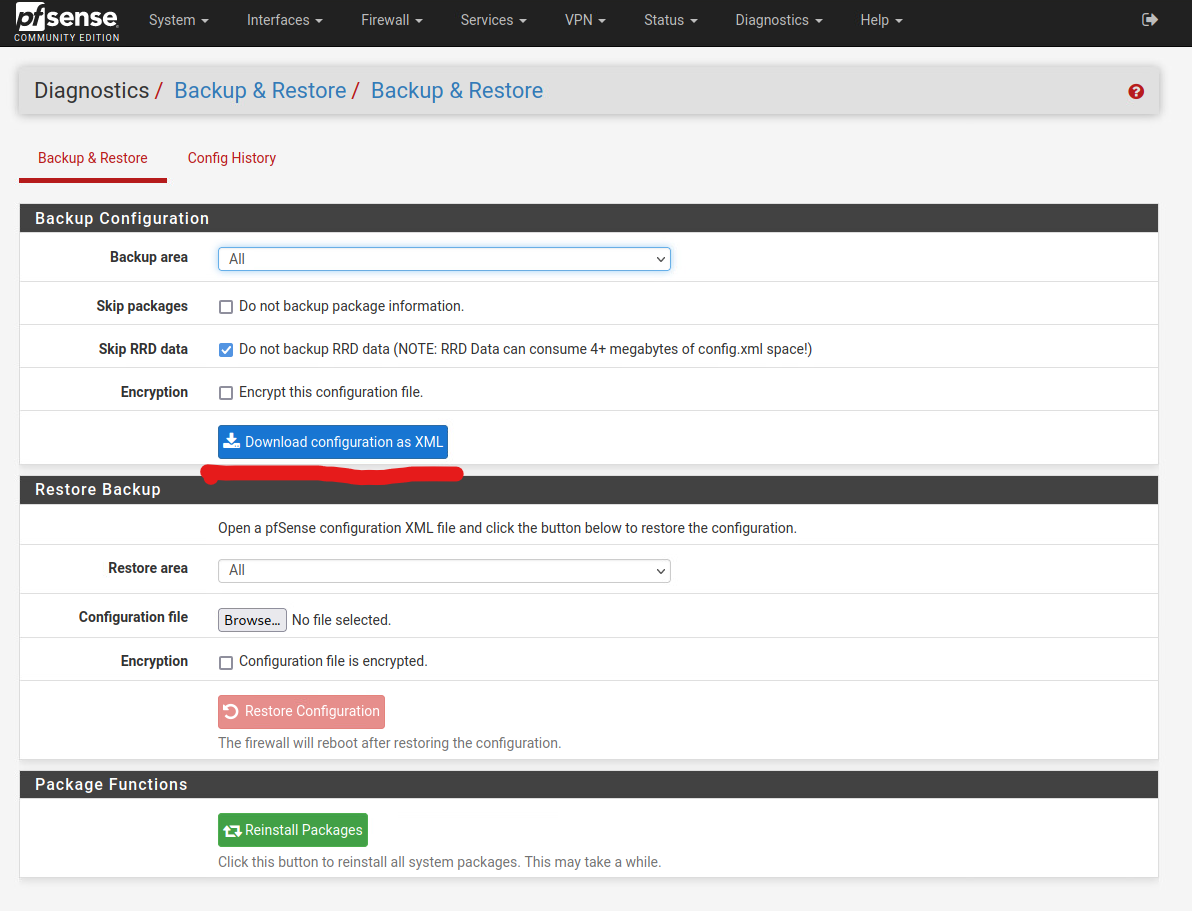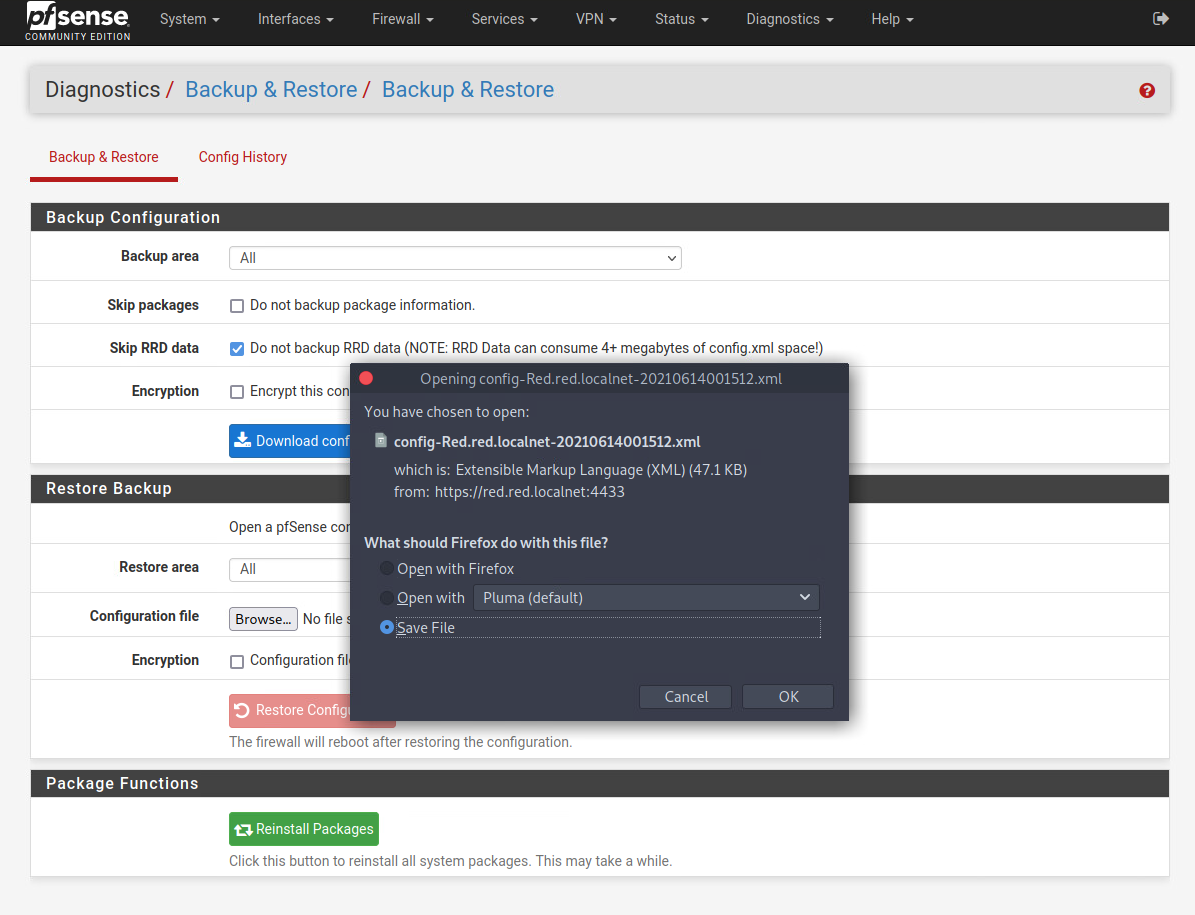 Restore from Config File
To restore pfSense from a config file, upload the config file, and click Restore Configuration.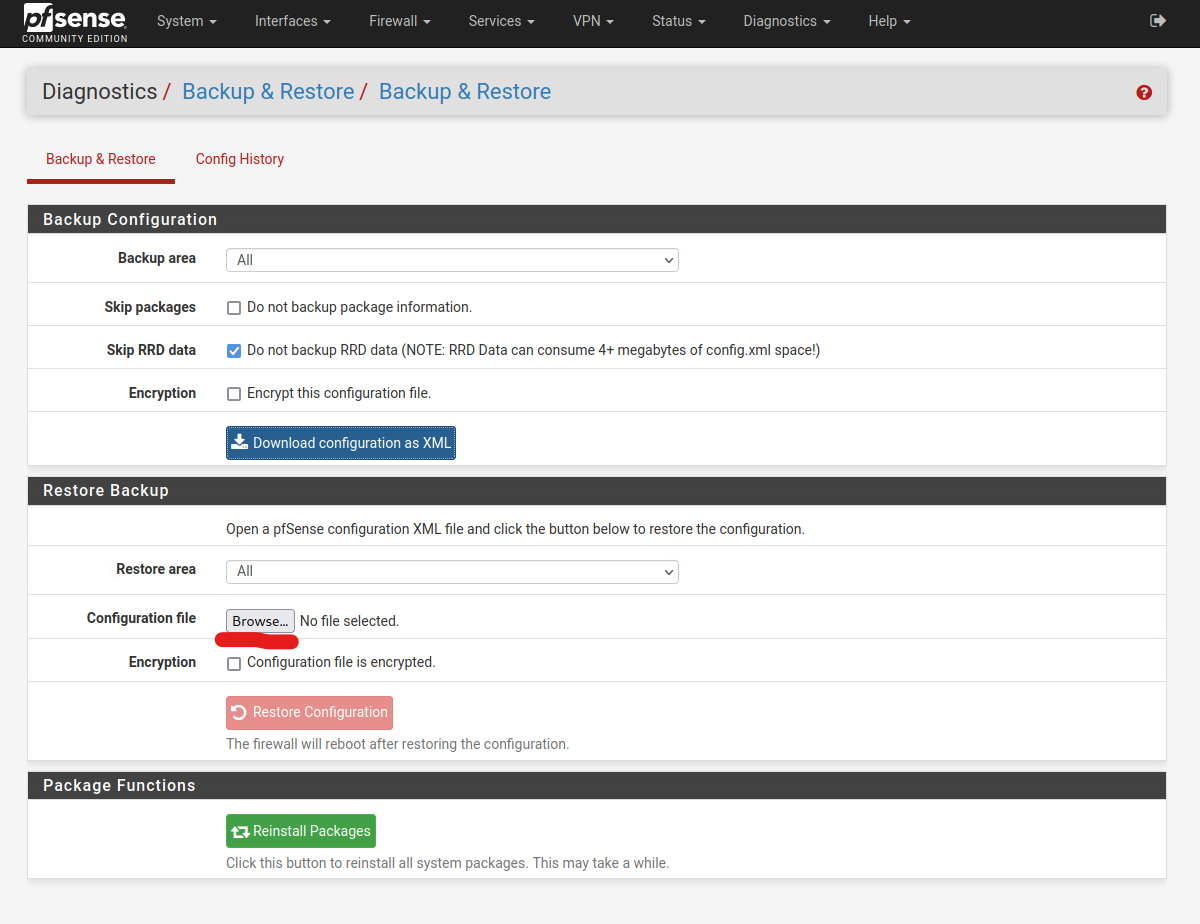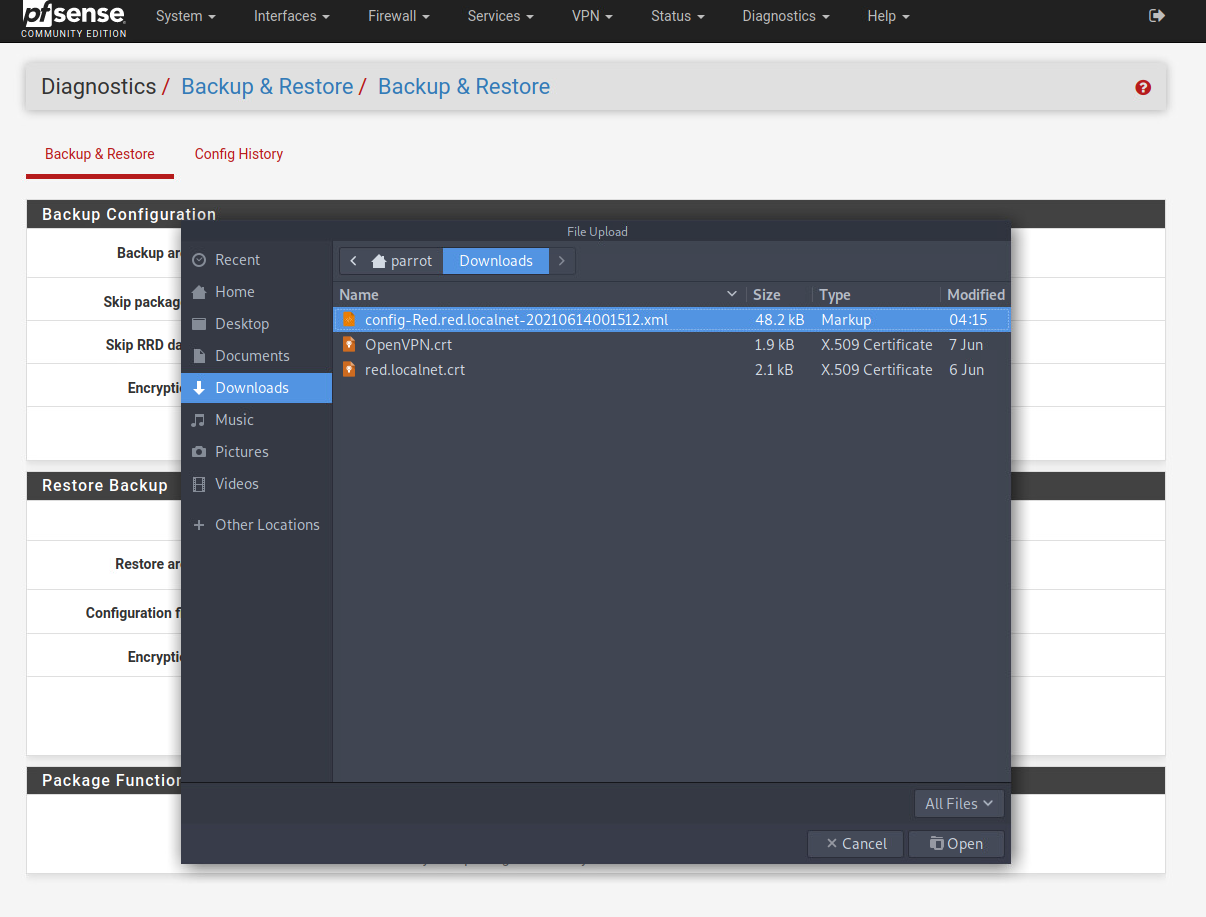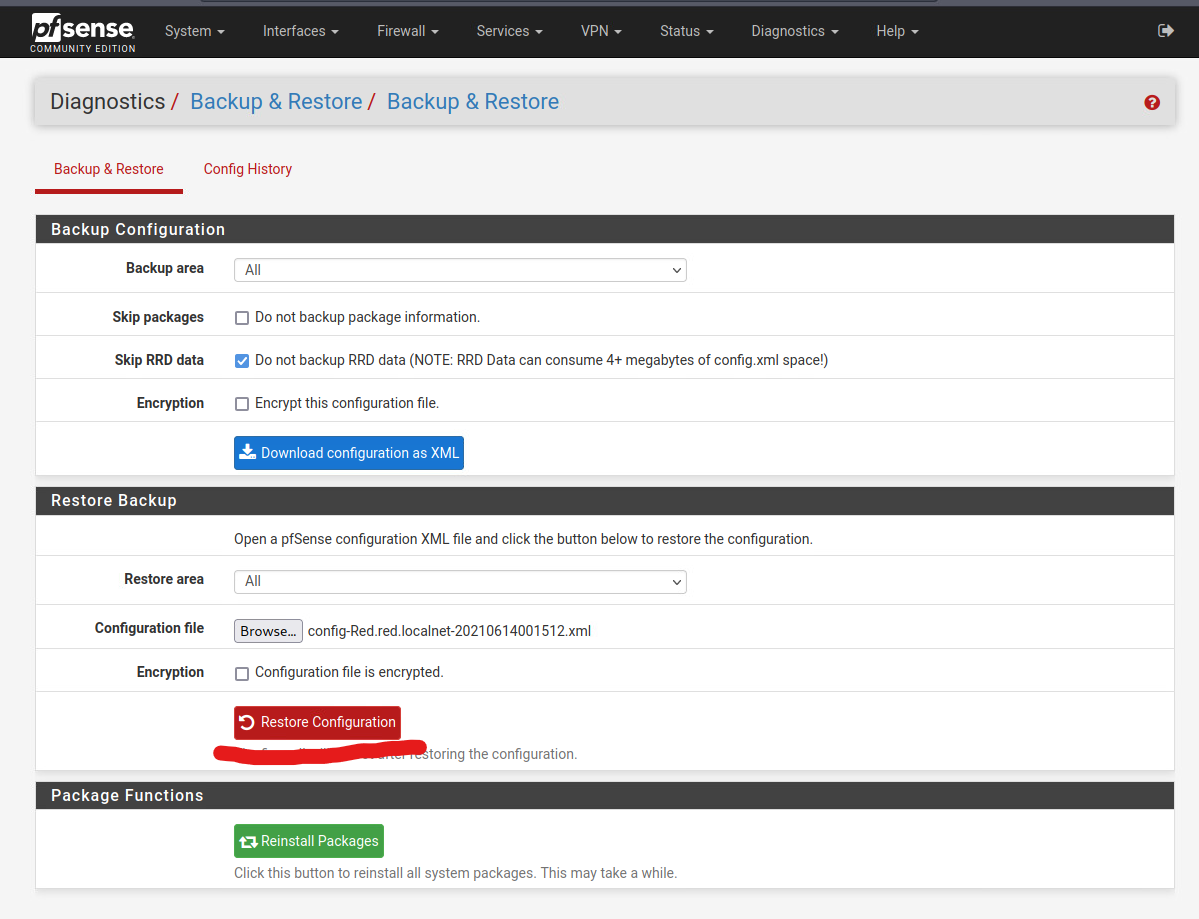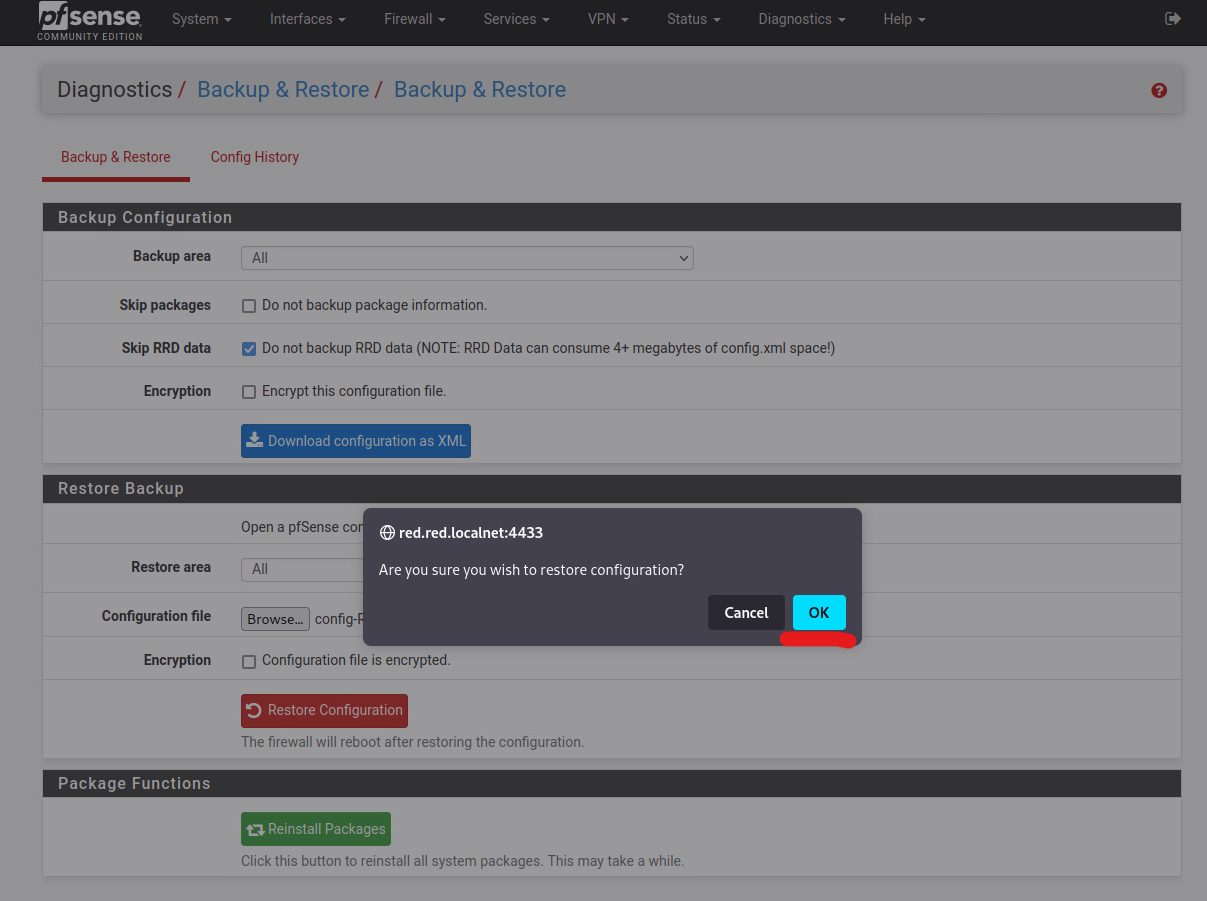 The firewall will apply the config and reboot. After rebooting and logging back in, you may see an alert that says packages have been reinstalled. That means the config have been successfully restored at this point.