Prepare Windows 10 Installation Media
Prerequisites
8GB or bigger USB Flash Drive

Windows 10 Media Creation Tool requires at least 8 GB USB Flash drive
The actual Windows 10 21H1 ISO is 5.42 GB

BACKUP ALL YOUR IMPORTANT DATA

Before any installations, always backup your important data so that you can restore back from it in case of failure
Download and Create Windows 10 Installation USB
On a current Windows machine, head over to the official Microsoft Windows 10 download page, and download the Media Creation Tool:
https://www.microsoft.com/en-us/software-download/windows10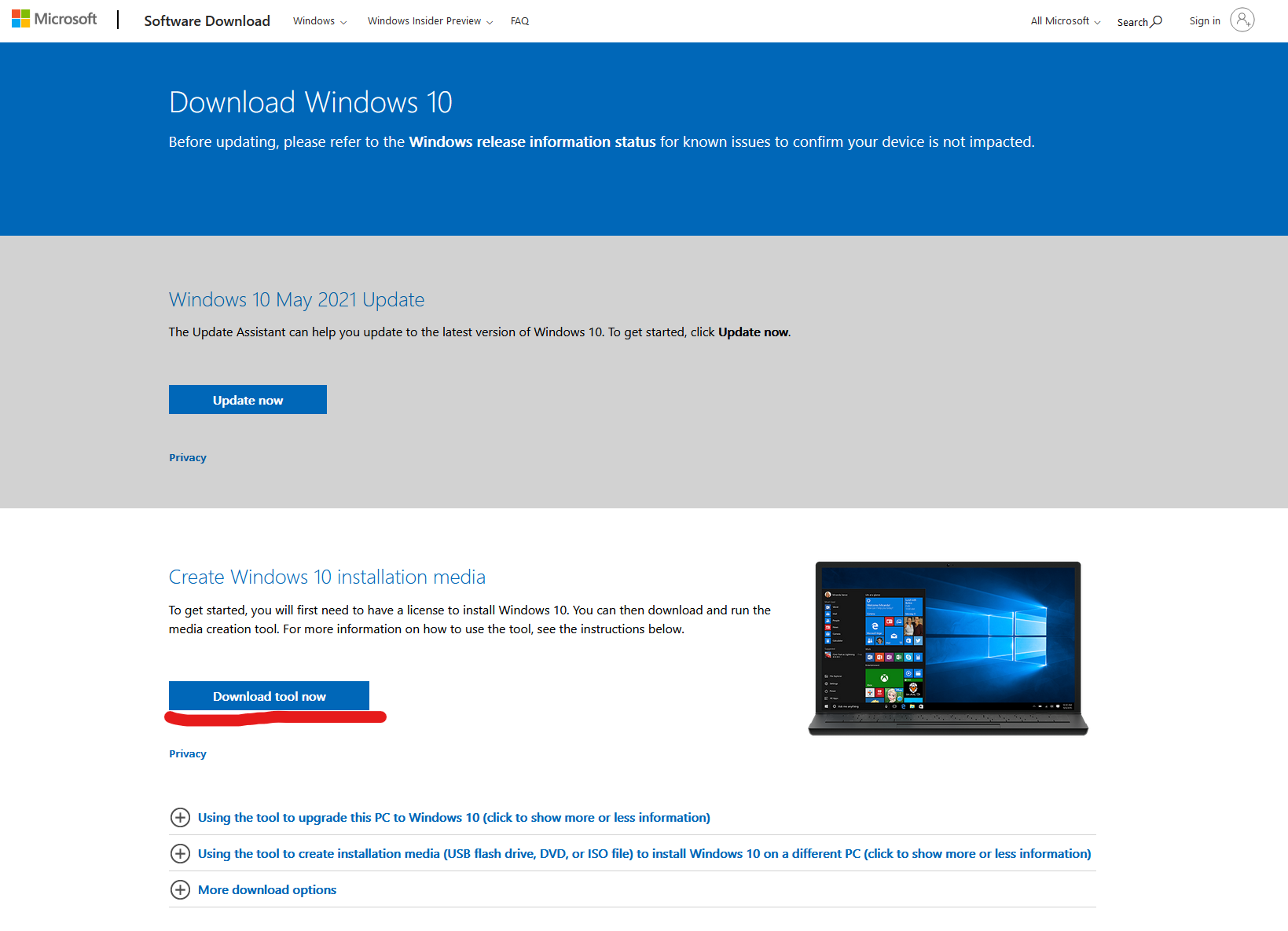 Once the tool is downloaded, double-click on it to launch the tool. The tool will take a few minutes to get ready. Once it's ready, accept the license to continue.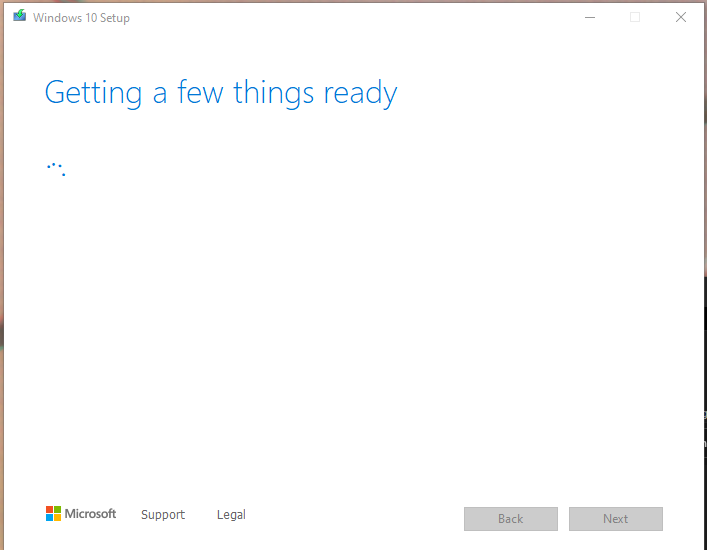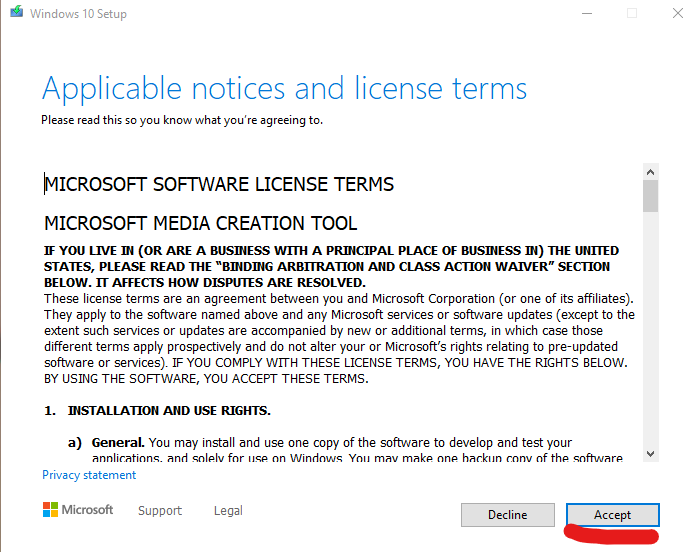 Choose to create installation media for another PC. Otherwise, the tool can perform an upgrade Windows 10 install on your current system.
Make sure your USB Flash drive is plugged in, and choose the correct drive to continue.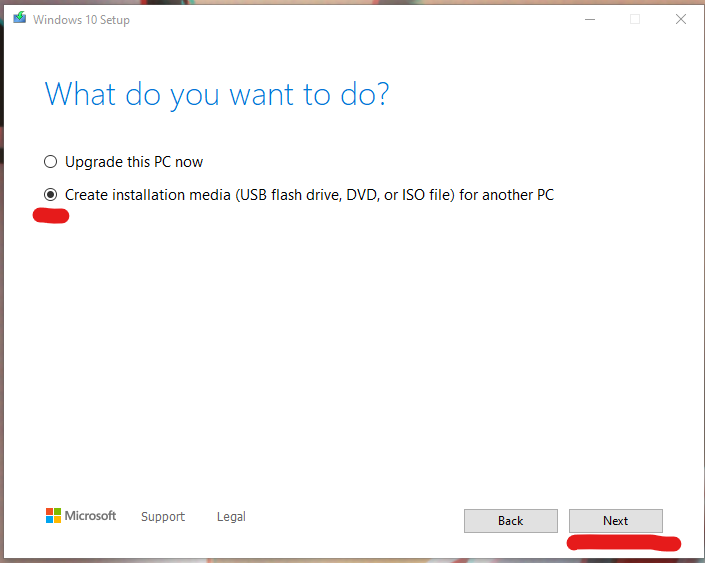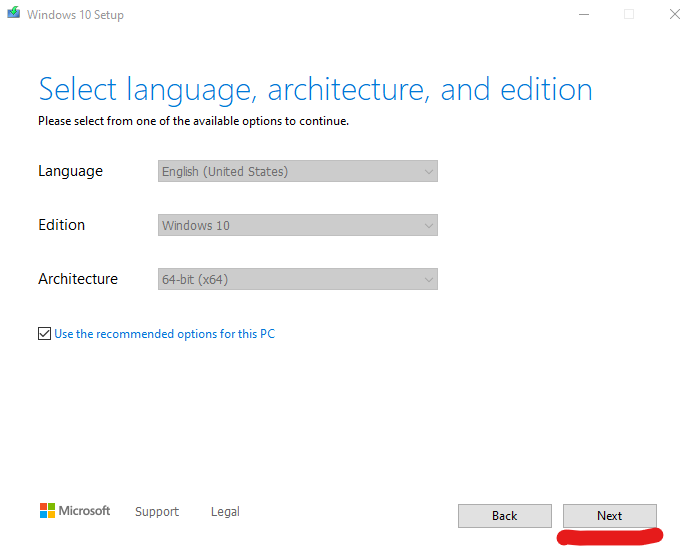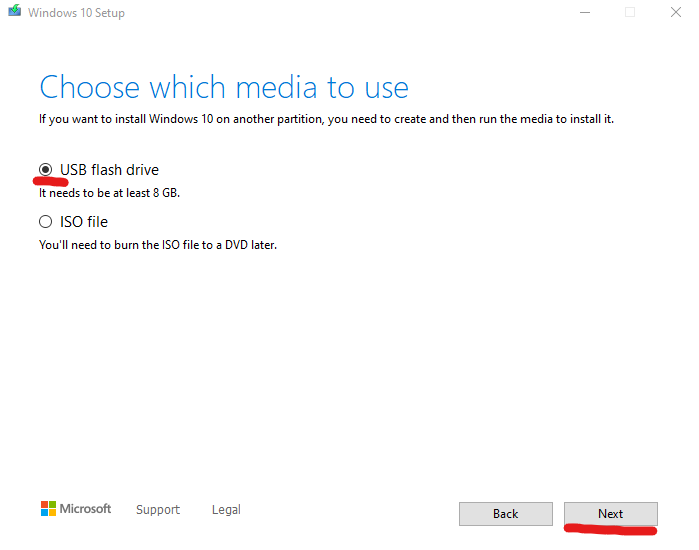 The tool will download the Windows 10 21H1 ISO and burn it onto the USB drive. After a few minutes, the drive will be ready for use.